It is thought that ice cream may be the downfall of us all one day. Ice cream in the summer is not only ubiquitous, but it is also imposing. It declares its presence and demands to be eaten. With ice cream trucks all over the streets and soft serves on the beach, how can you not?
But hold the phones! We have a worthy contender that you will want to tell your clients all about. This one-ingredient ice cream we're sharing today contains zero dairy, takes minutes to make and doesn't require an ice cream maker. Your clients will love it!
It's bananas. Literally.
Here's the secret, super simple recipe.
One-Ingredient Banana Ice Cream
Servings: 2
Time: 5 minutes
Ingredients:
2 Ripe Bananas, sliced and frozen
Directions:
Add bananas to the food processor and blend.
Occasionally scrape down the sides and continue to blend until smooth, approximately 3-5 minutes.
Scoop into a bowl and enjoy immediately as a soft serve! For firmer ice cream, place in an airtight freezer-safe container and freeze for at least 1 hour.
Wait, there's more.
Even though we love how simple and delicious the banana ice cream is, there are numerous ways to step up this treat. For a creamier texture, add coconut milk. To make the ice cream easier to scoop after freezing, you can add about 1 tbsp of vodka. Your clients will definitely think that's a typo on their grocery list. Even better, they can add their favorite mix-ins such as:
Nuts
Fresh or Dry Fruit
Honey
Spices (cinnamon, cardamom, etc.)
Any nut butter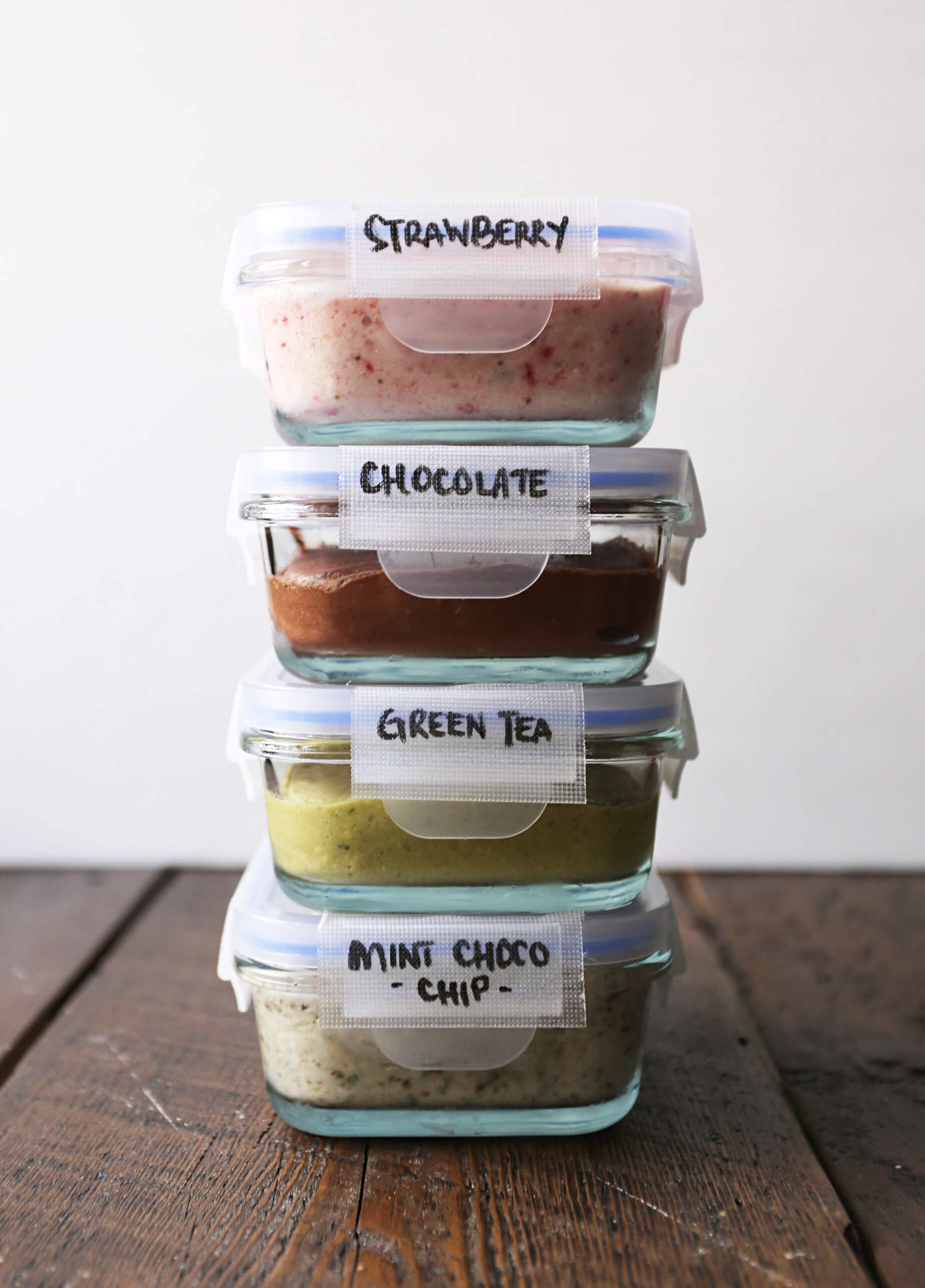 We recreated our favorite ice cream flavors: Mint Dark Chocolate Chip, Strawberry, Green Tea, and Chocolate Banana Ice Cream.
1. Mint Dark Choco Chip Banana Ice Cream
2 Ripe Bananas, sliced and frozen
1/4 cup Fresh Mint, chopped
1/4 cup Organic Dark Chocolate, chopped
2. Strawberry Banana Ice Cream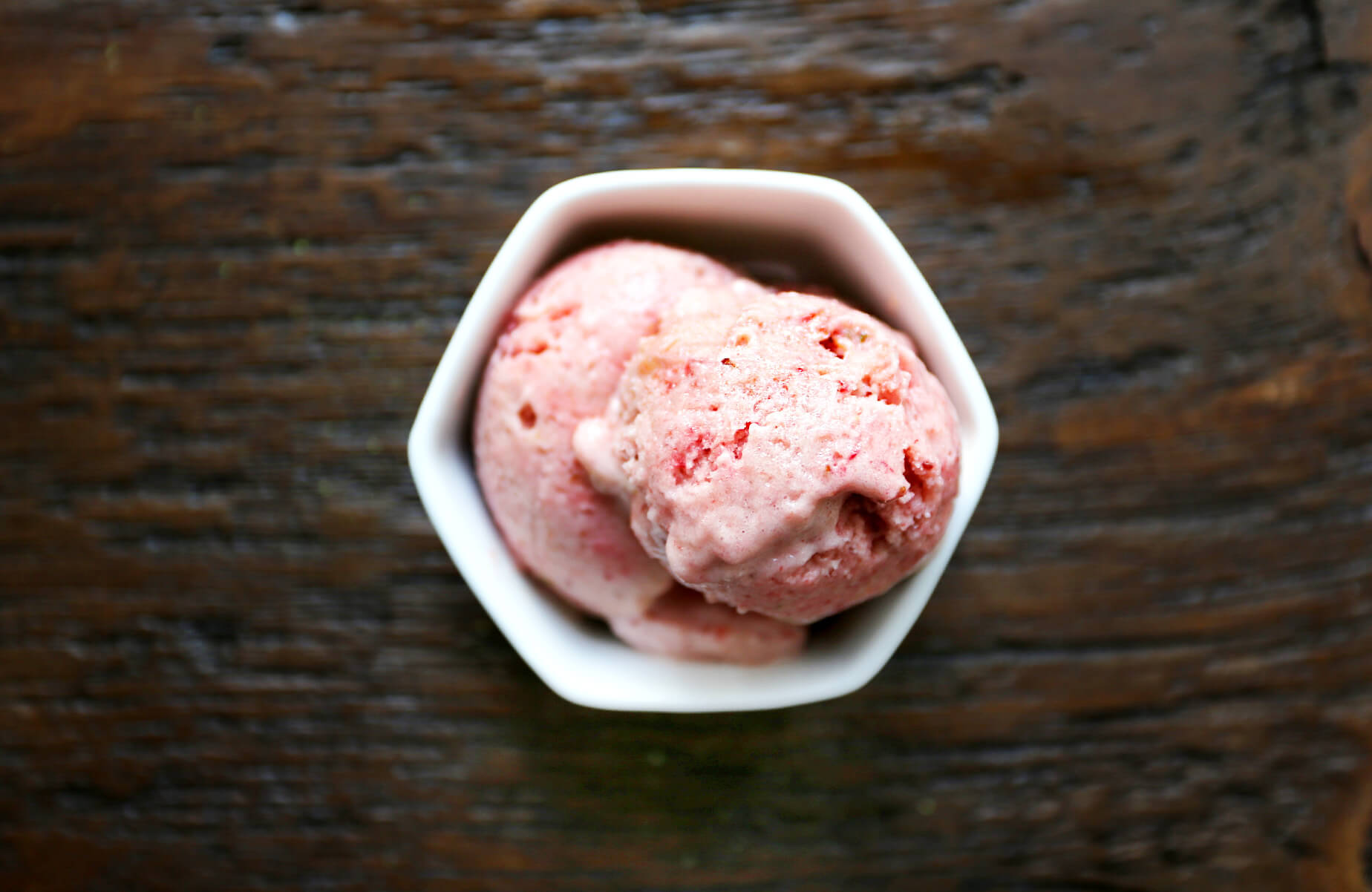 1.5 Ripe Bananas, sliced and frozen
1 cup Strawberries, divided*
*For some chunky strawberry ice cream, set aside 1/4 cup of the strawberries to roughly process at the end
3. Green Tea Banana Ice Cream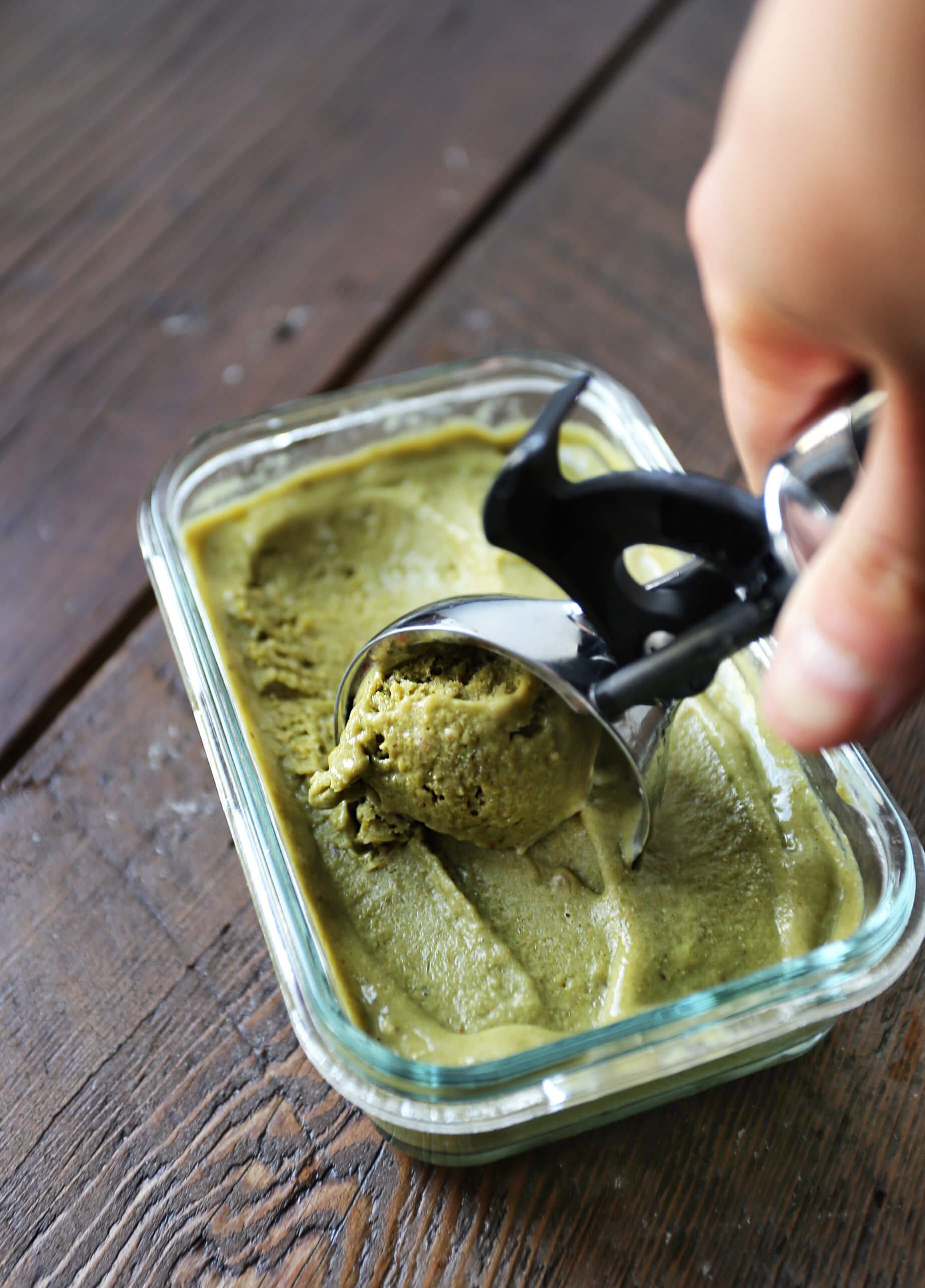 2 Ripe Bananas, sliced and frozen
1.5 tsp Green Tea Powder
4. Chocolate Banana Ice Cream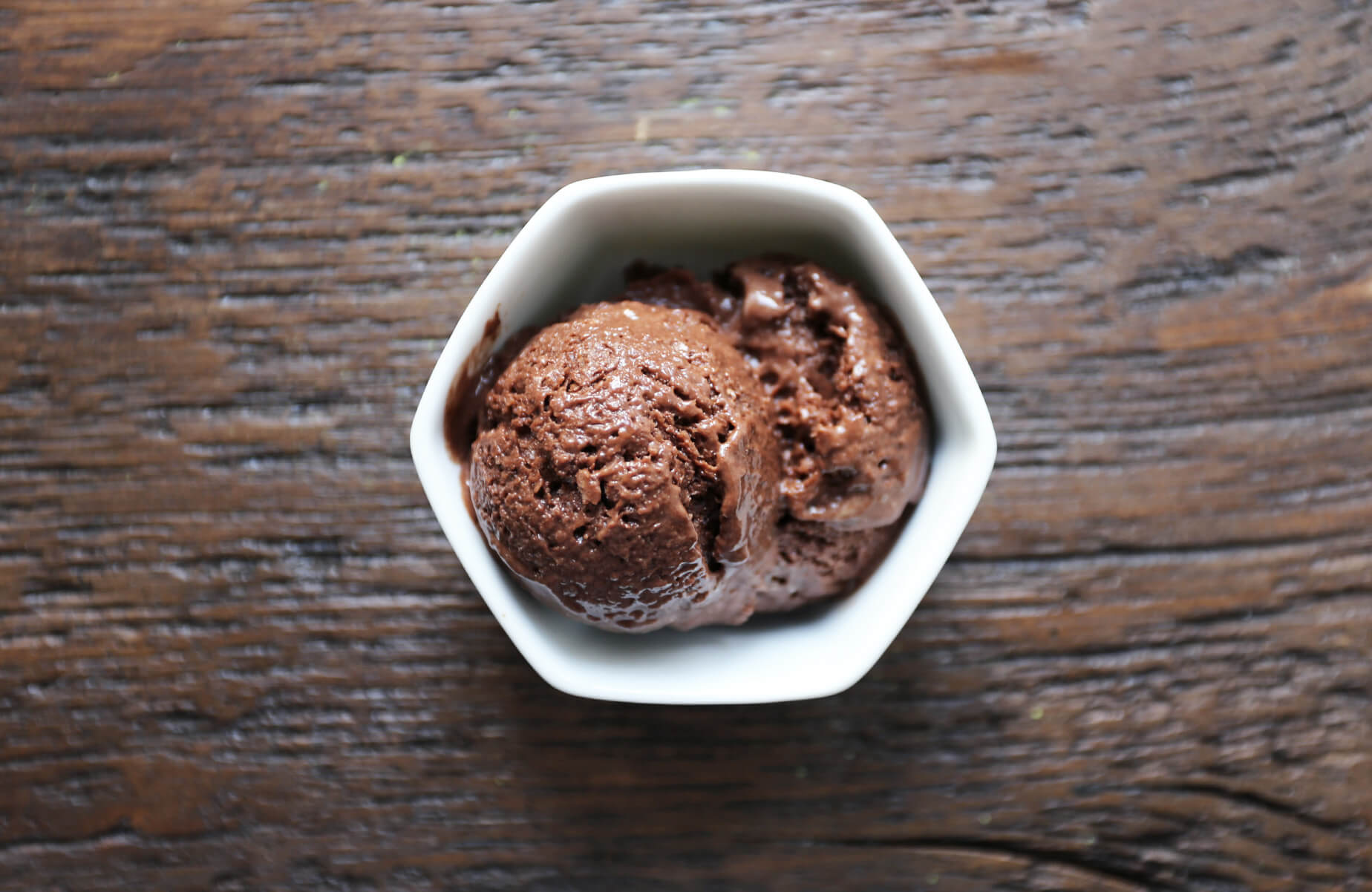 1.5 Ripe Bananas, sliced and frozen
2 tbsp Cocoa Powder*
*For some chunky chocolate ice cream, mix in 1/4 cup of organic dark chocolate chips or chopped nuts